Hennessey Performance has announced all the details of their hottest new Venom 1200 Mustang GT500. It's also one of the most powerful muscle cars the tuner has ever built and is expected to be presented at SEMA 2022.
The Venom 1200 is a performance pack for the most potent factory-produced Mustang. With the GT500 as a base, the engineers and technicians at Hennessey spice up the hand-built 5.2-liter supercharged V8, which in stock form produces 750 hp and 625 lb-ft of torque. With all the upgrades, the engine output is boosted to a tire-shredding 1188 hp @ 7600 rpm and 902 lb-ft @ 5200 rpm. That's a performance gain of 58 percent!
The Texas-based tuner was able to extract such astronomical levels of performance thanks to an upgraded supercharger, which is now a 3.8-liter unit. Other upgrades include a high-flow induction system, high-flow injectors and an air / oil separation system. In addition, fittings, lines, belts, and tensioners have been upgraded, and the dual-clutch transmission has been recalibrated to handle the extra oomph.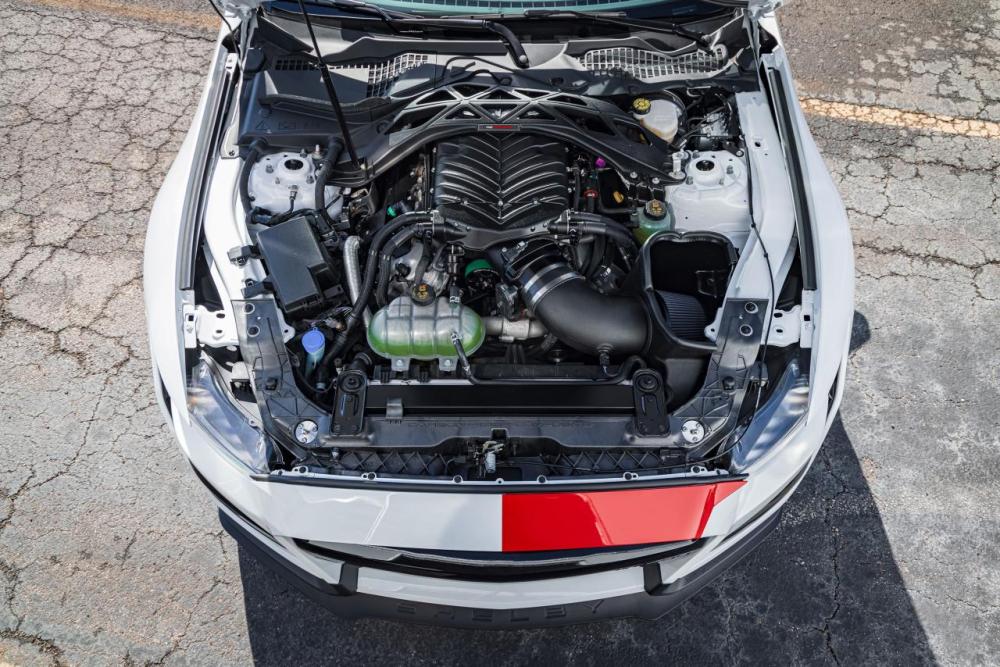 Hennessey is building only 66 units of the Venom 1200 Mustang GT 500. Each car comes with special badging and a special serial-numbered plaque. Owners will have the choice of the historic 1966 24 Hours of Daytona Ford Mark II GT40 red, white, and black livery.
The total cost of the Venom 1200 is $59,950, which seems good value considering the gain in performance. More importantly, the upgrades are covered under warranty.