A rare Mercedes-AMG GT Black Series P One Edition is up for sale in Columbus, OH. The car is currently listed at Mercedes-Benz of Easton for an undisclosed price tag.
The P One Edition comes with a unique two-tone paint scheme inspired by the Formula 1 livery and teal accents inside and out. It was only offered to customers who had the AMG One hypercar on order. As a result, only 275 examples were produced and came at a premium of around $60,000.
Mercedes had hoped to retain these customers as the AMG One project was running into several delays. The hypercars were initially supposed to be delivered in 2018. It's the end of 2022, and production has only just begun. It seems like the owner of this Black Series has had enough. Although, we are not sure if he has sold his AMG One build slot as well.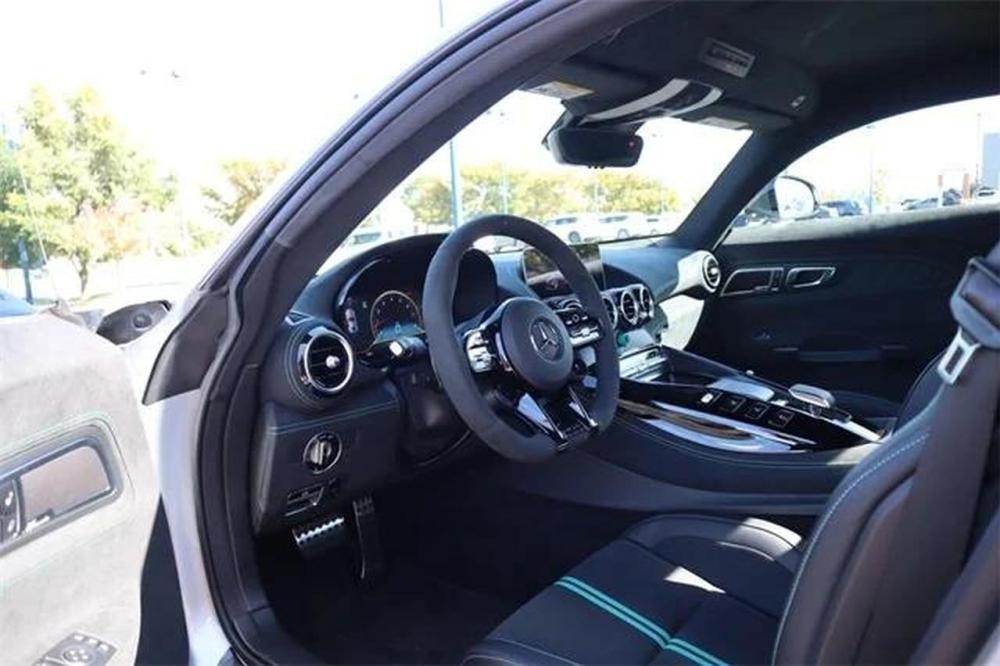 The AMG GT Black Series P One Edition uses the same 4.0-liter, twin-turbo V8 engine as the standard model. It pumps out 720 hp @ 6700-6900 rpm and 590 lb-ft @ 2000-6000 rpm. The engine is paired with a 7-speed dual-clutch transmission. This particular car has just 260 miles on it.
Source: Mercedes-Benz of Easton