BMW has made only 50 units of the BMW 3.0 CSL. As part of the 50th Anniversary of the M brand, BMW decided to make this limited edition car. Further, this is a very rare vehicle as these cars are spotted just sporadically. Launched back in November, car number 41/50 is set to be sold in Spain.
Auction of the BMW 3.0 CSL in Spain
BMW Iberica is in charge of this auction. BMW will use a private auction system for this auction. The German carmaker has roped in Soulauto Inversiones SL, a specialist company to help the carmaker handle this auction. They will assist BMW Iberica to manage the sale of this unique specimen in Spain and Portugal.
The main reason to choose private auction as the method of sale is to ensure that all interested buyers have a chance to get their hands on this exquisite machine. BMW will donate all the money collected over the suggested retail price to charity.
BMW 3.0 CSL : More Details
The BMW 3.0 CSL not just looks iconic, but also gets a few tricks up its sleeves. For starters, this car has the most powerful inline-six engine ever put to use in a road-legal M car. This engine comes equipped with the M TwinPower Turbo tech. BMW developed this technology specifically for the 3.0 CSL. This engine develops a peak power of 560 HP.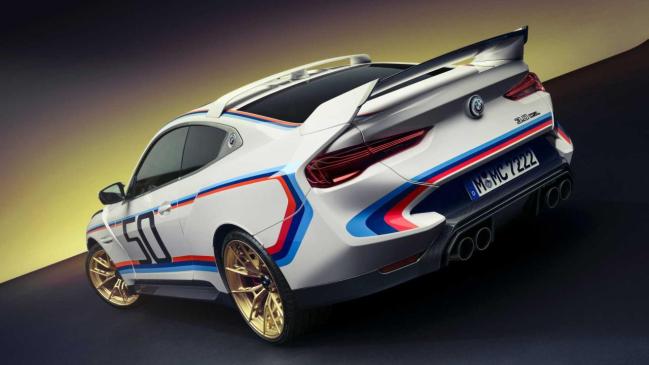 Auction process and starting price
To participate in the auction, interested buyers can head over to the BMW Spain website. BMW will then contact the participants with all the requirements as well as the necessary information to take part in this auction. Additionally, all participants must be verified M customers before taking part in this auction.
The auction will be active till February 28, 2023, which is also the last day to put in the bids. BMW has set the starting price of the 3.0 CSL at US$ 650,263 before taxes. Post tax this figure rises to US$ 860,000.